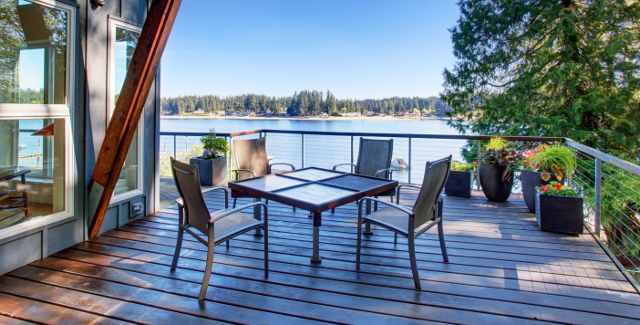 Get outdoors and take in the fresh air! You can make the most of your outdoor space with a few entertainment and décor ideas.
Dining Al Fresco
Want to dine outside but don't have patio furniture? Haul your kitchen or dining room table and chairs outside for the day. Decorate the table with festive dishes, linens and lit candles, and add cut flowers from your garden.
Want a more casual dining set up? Use coffee tables as grazing tables full of tasty bite-sized treats. Arrange your seating for easy access.
Bring the Indoors Out
Make your guests comfortable by bringing out throw pillows and small blankets outside. This will make your outdoor space feel more like a cozy room. Use buckets or large containers filled with ice and drinks, to make beverages readily available wherever your guests are congregating. Bring a dresser, sofa table, or console outside to serve as a buffet station.
Entertainment for Everyone
Outdoor games that everyone can play – like horseshoes, cornhole, or even Twister – can entertain adults and children alike. Make s'mores over a firepit. Set up for board games or card games, charades or karaoke. And be sure to include a festive music playlist for the occasion!
Dressing up your outdoor space can even be as simple as stringing up your holiday lights. Whatever you choose, your outdoor space can be the center of attention at your next backyard celebration, whether that's a backyard party or just simply enjoying time with your family or special someone .